We'll be attending our third Mobile World Congress in Barcelona from February 26th to March 1st!
Our CEO, Jacques Le Conte will showcase our powerful backend solution for mobile and IoT. If you're attending MWC, then book an exclusive meeting with him today. We look forward to seeing you there!
Need to develop modern IoT and mobile applications quickly?
Kuzzle provides all the tools and services required to build mobile and IoT applications. With its scalable server, multiprotocol API and multiplatform SDKs, Kuzzle lets developers avoid the complexity of building server-side architecture and code, allowing them to focus on the most valuable aspects of their application.

Book an exclusive meeting today to learn more about: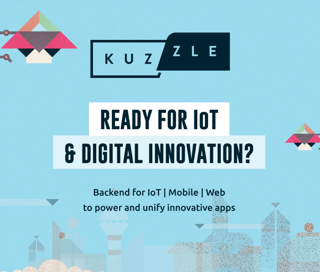 Native support for IoT protocols
Realtime pub/sub
Device management
Geofencing
Security policies
Advanced search
Scalability
Creating a Better Future
This year for Mobile World Congress, we have developed 8 core event themes to assist you with finding the content that is most relevant to your industries, your interests, and your future visions. You can use these themes to sort through the agenda and build your journey around targeted event content.
The 4th Industrial Revolution
Future Services Provider
The Network
The Digital Consumer
Tech in Society
Content & Media
Applied AI
Innovation