On February 27th and 28th, Kuzzle went to meet the international mobility players at the very famous Mobile World Congress held again this year in Barcelona. In the program: devices; connected objects from keys to vehicles; drones; solutions using innovative applications; collection and processing of data (customers, environmental, economic ...); payment solutions ...
The Kuzzle team, made up of expert developer Luca and business developer Pierre Olivier (the dynamic duo in short), gleaned information about their potential colleagues, partners and even future customers. Kuzzle is for everyone in the world from the multinational to the start-up, and the world had descended on Barcelona, so Luca had the opportunity to prove to himself that he was able to speak Kuzzle in French as well as English, Spanish and Italian (reinforcing the international dimension of the solution).
At the heart of IoT and mobile challenges
The world of IoT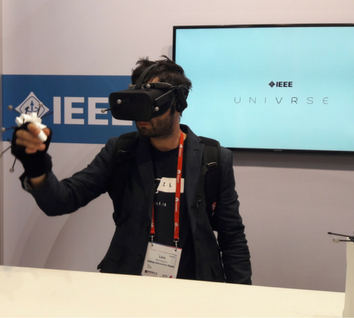 Hall 8.0 was entirely dedicated to IoT. From the deployment of networks and low-frequency sensors to data restitution and the creation of dashboards. All the demonstrations were great to see, from the simple explanation of a technology with added value through dashboards to the cool piloting of automated drones. IoT now finds its place in all areas: it allows you to improve your safety; facilitates the observation of difficult to access areas; contributes to the protection of the environment ... IoT is no longer a subject for the future (even the near future), but is an issue for today.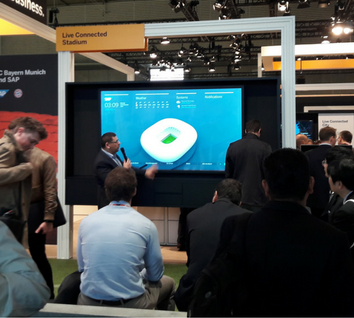 Geolocation is always an enormous challenge for companies, which probably explains the presence of many players in this area. The trend is towards "indoor" geolocation, which still faces many problems related to performance and connectivity.
It is surprising to see how important the lead generation topics are. The players in this segment probably represented half of the stands in Hall 8.1. The solicitation of end-customers and mobile adverts still have some good days ahead of them, but some companies gave us the impression of flirting with being over intrusive, even illegal.
Kuzzle : the solution for tomorrow's problems
The exhibitors were proud to present their innovations, but were also interested in the profiles of the visitors. On several occasions we were able to pitch our solution by observing the discussions and providing the solution - dramatically shortened development times, an open source and turnkey solution, the possibility of hosting its back-end elsewhere than the cloud ...
Post-pitch reactions promise a bright future for Kuzzle. This observation has already been made at CES 2017 and it was confirmed during our short but nonetheless productive visit to the Mobile World Congress. If you want to make this same observation, the best idea is to come and see us at IoT world on the 22nd and 23rd of March.