2022 has been a year of consolidation in the development of Kuzzle. Thanks to the Kuzzle Team for the work done and to our partners, customers, and community for their unfailing support : )
2022 saw the birth of our as-a-Service Platform, Kuzzle PaaS, the result of the work of our product team, to offer you a turnkey, flexible and non-binding offer. Kuzzle PaaS is free of technical infrastructure needs for even easier use of our open-source IoT platform.
The recognition of Kuzzle as a major player in the IoT ecosystem is growing; we thank you for that. We start the year 2023 with the unwavering will to respond even more to your uses and user needs, it is this great ambition that we place at the heart of the development of Kuzzle.
Our product evolutions in 2022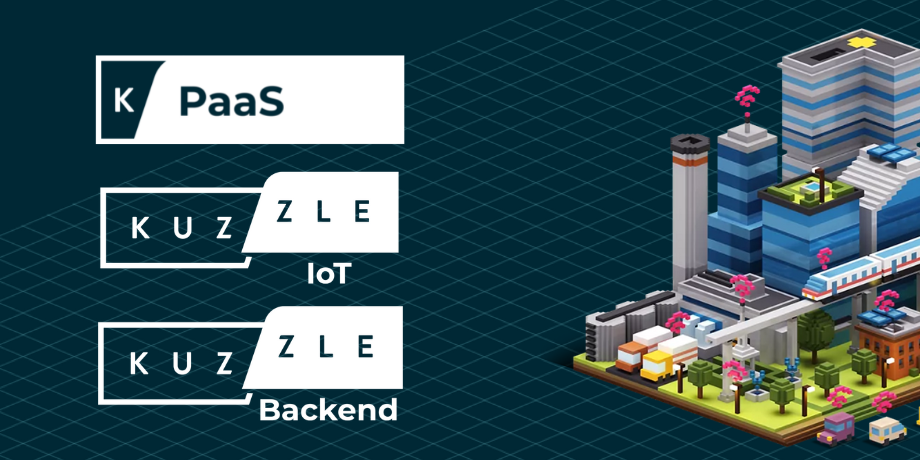 Kuzzle IoT : simplify the deployment of your IoT applications
A new design for Kuzzle IoT Console which includes the management of:
devices

: simplify the management of your connected devices and IoT sensors. Learn more about
assets: manage the status of all your sensors and associate them with the right device from a single user interface.
alerts: set up real-time alerts to monitor and control your business.
reports and dashboards: create your customized dashboards.
user rights: define user groups and give access according to their rights.

white label

: use Kuzzle solutions with your own branding for each of your customers.

Kuzzle IoT: activate the power of the Kuzzle IoT platform online, with no commitment
Our new As-a-Service IoT Platform also underwent some great developments during the year with:
multi-environment management
automated deployment of IoT applications, dedicated Github Actions for automatic deployment
a Microservices architecture

Our new PaaS product has allowed us to be quoted in the press:
MtoM Mag: Kuzzle, a new platform dedicated to IoT
L'Embarqué: Kuzzle's IoT platform moves to the Cloud in PaaS mode
ECI Electronics: PaaS platform dedicated to the Internet of Things
Informatique News: Kuzzle PaaS, a new platform for the IoT
Kuzzle Backend: develop your web, mobile & IoT applications
28 Kuzzle Backend releases were published throughout the year from v2.16.7 to v2.19.11. The main ones on GitHub are Release 2.17.0, Release 2.18.0 and Release 2.19.0.
Our customers have adopted our latest features:
Scheduler: define scheduled tasks to be executed at regular intervals. Track and monitor the execution of tasks in the logbook and modify your alerts on demand.

OpenID

: integration with all authentication servers that support OpenID for a decentralized authentication system.
Keycloak: direct integration to Keycloak with a single authentication method through identity and access management.
So many new features that make Kuzzle a success!
Our ambition: create an open scalable standard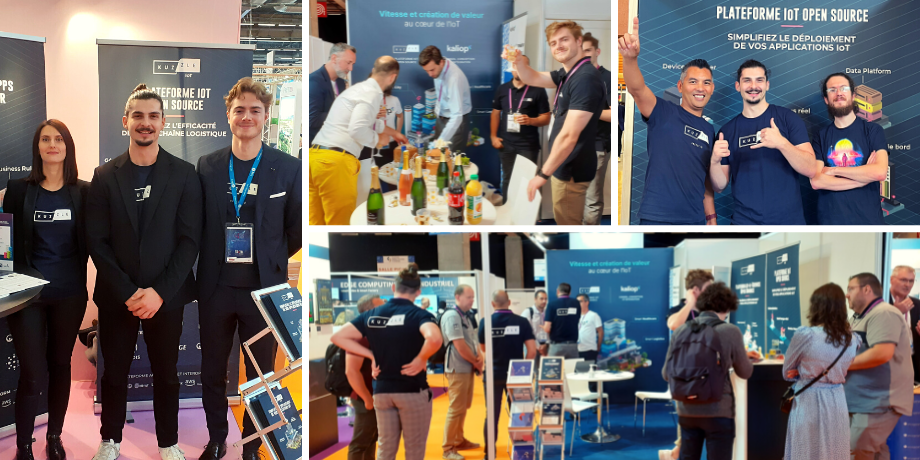 2022 was an intense year! We were delighted to meet you all over France, whether in Paris, Montpellier, Lyon, or Rennes. We hope to see you there in 2023 : )

Kuzzle is a recognized actor in the IoT ecosystem of smart territories, transporters, logisticians, or industrials utilising our platform.
We went to meet you this year:
our team exhibited at the 38th FNCCR congress (National Federation for Smart Cities) in Rennes with our partner Kawantech to unveil our intelligent public lighting system for smart cities
we exhibit at the IBS/Smart City trade show in Paris and speak at 4 conferences during the event on subjects such as "Artificial Intelligence for the smart and sustainable city" and "Operational maintenance of intelligent buildings".
a new feature this year was our participation at the SITL - Salon de l'Innovation Transport & Logistique. We went to meet with our clients in the transport & logistics sector to showcase our logistics use cases: asset tracking, real-time geolocation, digital twins, etc.
Opportunities to meet with our partners were high in 2022
We took advantage of our presence at IoT World Paris and SIDO Lyon to discuss our latest product features with our partners. We also hosted conferences such as "Selecting an IoT platform without vendor lock-in".
Our feedback enriches the thinking around companies' IoT requirements to better support them in their development needs.
For those of you who couldn't make it to the shows, check out our latest Podcasts on:
Radio KPMG:

"Face digital sovereignty for smart territories and meet their digital development challenges". To listen to the whole show
👉 https://hubs.la/Q01bH_v20
If This Then Dev: "Process a large amount of IoT data, exploit their potential, and turn them into actionable information for all?" Listen again without moderation here
👉 https://lnkd.in/etu--uaT
It is impossible to close the 2022 Digital Events without mentioning our webinar dedicated to Smart Logistics "How IoT brings to life the digital twin for a material" with Jean-Luc Firmin, President of ShareMat.

Success stories that concretize our ambition to create an open and scalable standard by offering an open source alternative to the IoT & data platform market.
The Kuzzle team behind the scene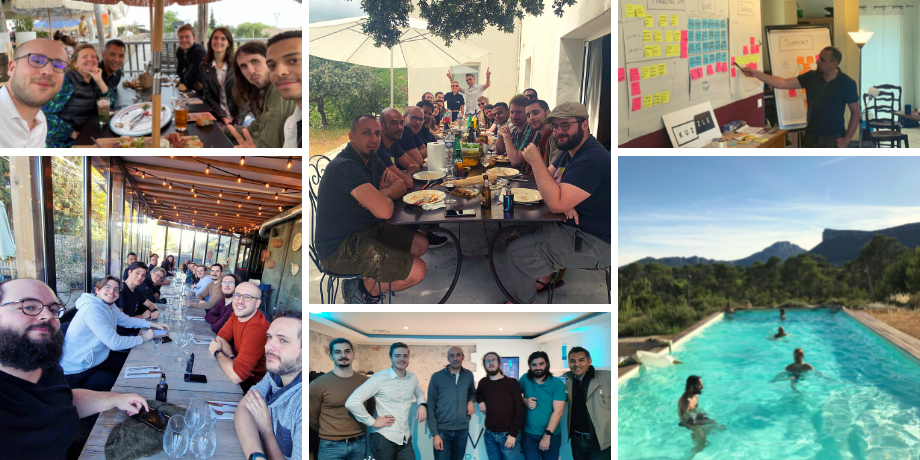 In 2022, the team met during events combining design workshops on Kuzzle solutions and more convivial moments particularly appreciated by the Kuzzle Team : somewhere at the foot of the Pic Saint-Loup mountain talking about our product evolutions, a Rooftop Afterwork to imagine the future of Kuzzle with our heads in the stars, or an Escape Game to reveal our team spirit. Thank you all for this fabulous year : )
Kuzzle Team wishes you all the very best for the new year!
Thank you to Kuzzle Team for all you have done in 2022! This would have not been possible without the contribution of each of you.
Thank you to our Community for your support, always more numerous to join us with a special mention to :
Richard Depierre and Aboqasem for their contributions to the development of our Open Source Backend
NeutrOn420 for his contribution to the documentation of the Javascript SDK
Thank you to our Customers and Partners for your trust. We have undertaken great projects with you.
We wish you all the very best for the new year.
P.S.: Want to go back in time? Rediscover the best of our previous years:
Enjoy your reading : )