2015 has been a highly eventful year for Kuzzle and 2016 promises to be even more exciting! In this article, you can (re)discover the most important events of Kuzzle back in 2015. We also introduce our next steps for 2016.
INFOGRAPHY
Overview 2015: the beginning of Kuzzle back-end
We are proud of this amazing year, the project has made great progress thanks to a wonderful team! Here is a selection from important events of Kuzzle in 2015.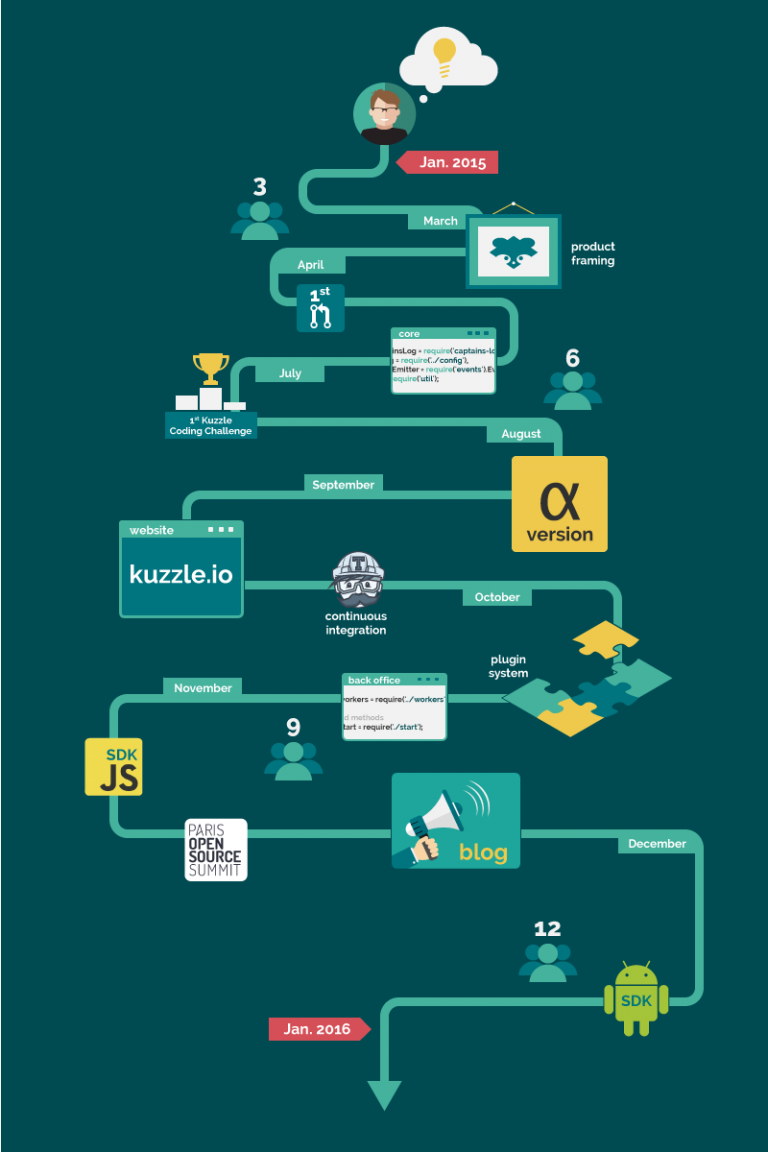 WHAT'S NEXT?
We plan many new features for Kuzzle this year
Demos and Tutorials:
Learn how to use Kuzzle
Examples of practical application
Beta version:
Authentication & user management
Protocol plugin
Bulk import/export
Back-office:
Realtime & persistent data management
User rights management
Plugin management
1.0 version:
iOS SDK
Monitoring API
Data validation