Money 20/20 is the world's largest FinTech event, with a European accent. This event is focused on payments and financial services innovation at the intersection of mobile, retail, marketing services, data and technology. Kuzzle is proud to exhibit with Business France on its booth area.
What is Money 20/20?
The payments, financial services and retail sectors are currently experiencing an accelerated period of product development, characterised by technology and regulatory-based disruption. In this new emerging reality, collaboration is the key to survival. Money20/20 Europe is engineered to bring together all the stakeholders with a part to play in the commerce revolution: payments and financial services providers, banks and non-banks, the mobile ecosystem, the retail industry (offline and online), marketing services and data companies, investors, advisory firms and government bodies.
Agenda
This 3-day event inculde lot of themes like: Bank revolution, UX, Case studies, New Market Research & Commercial Models, Processing POS & Open Platforms...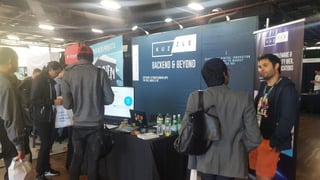 Visit us from 26-28 June in the Business France area Booth L10.
Bella Center Copenhagen, Denmark