We are excited to announce that Kuzzle team will exhibit at SIdO 2018 in Lyon on April 4-5. See you there!
Come visit us at Booth H08/I07-15 (Centre de Congrès - Lyon)
Our team will showcase our powerful backend solution to boost mobile and IoT app development. Don't miss this opportunity and book an exclusive meeting with our team today.
Need to develop modern IoT and mobile applications quickly?
Don't miss the Live Demo "Build your IoT apps better and faster" by Jérôme Cohonner on the showroom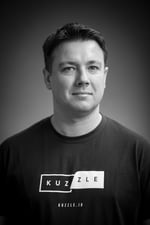 Jérôme Cohonner is our Senior Consultant at Kuzzle.io
When ? On Wednesday 4th April at 4.45 pm
Where ? At Demo Zone - Smart City / Smart Building / Energie
Kuzzle provides all the backend tools and services required to build cutting-edge mobile and IoT applications while reducing your time to market. With its scalable architecture, multiprotocol API and multiplatform SDKs, Kuzzle removes the complexity of having to build server-side architecture and code. Thanks to Kuzzle, developers can focus on the most valuable customer centric aspects of their applications.
Book an exclusive meeting today to learn more about:
And it gets better! Kuzzle is open-source, so you can install it anywhere No more cloud vendor lock-in! Forget traditional cloud-based services and take full control of your application backend, or let our expert team do it for you.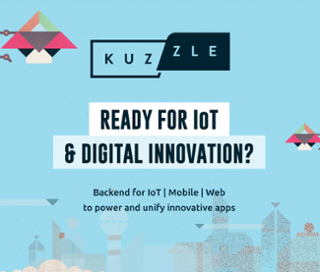 Native support for IoT protocols
Realtime pub/sub
Device management
Geofencing
Security policies
Advanced search
Scalability
If you can't make it, you can schedule a dedicated webinar to discuss your IoT challenges : schedule a webinar
SIdO : Conquering the internet of things
SIdO is the biggest international showroom dedicated entirely to the Internet of Things. It is free for professionals. 2 days of conferences, solutions, networking, showrooms and tech workshops to help you imagine tomorrow's use of the Internet of Things and reinvent your business models.

Let's meet on April 4th and 5th, 2018 at the Cité Internationale in Lyon for SIdO's fourth edition. We'd love to hear about what you're up to and are always interested in new innovations and interesting ideas!
For any further information about us being at SidO 2018, you can follow us on our social media such as Twitter, Facebook or LinkedIn.