We are excited to announce that Kuzzle will be showcasing at Viva Technology Paris on the 24th & 25th of May 2018!
Meet us at Booth K18 002 (Paris Expo Porte de Versailles)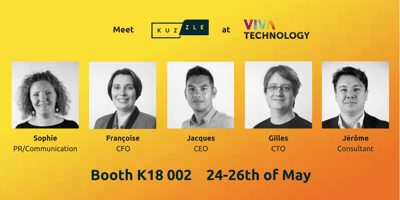 We will be presenting our powerful backend solution for IoT and mobile. If you're attending VivaTech 2018, then book an exclusive meeting with our team today. We look forward to seeing you there!
If you can't make it to our stand, schedule a dedicated webinar here and let's discuss your IoT & mobile challenges
Can't wait to hearing from you !
Meet us at Booth K18 002 (Paris Expo Porte de Versailles)
Kuzzle is open-source, so you can install it anywhere. No more cloud vendor lock-in! Forget traditional cloud-based services and take full control of your application backend, or let our expert team do it for you.
Increase productivity while maintaining full control!
With out-of-the-box functionality, you'll be able to reduce both the development time and budget of your IoT and mobile projects by 40% and increase the ROI of innovation.
Qwant and Kuzzle join forces to provide access to Open Data from the Internet of Things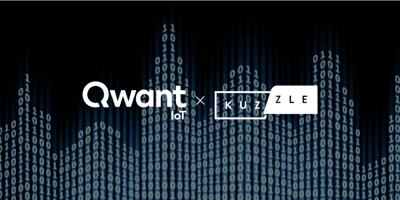 Qwant, a European search engine that respects the privacy of its users, and Kuzzle launch a strategic partnership at Viva Technology which aims to democratize access to IoT and Open Data
Viva Technology 2018 : The world's rendez-vous for startups & leaders
Viva Technology is a three-day event bringing together the world's leaders in technology and business with the most promising startups and disruptors of tomorrow to explore transformational ideas on a global scale. Viva Technology hosted its third event on May 24-26, 2018 at the Porte de Versailles in Paris and exceeded all expectations with 68 000 visitors, 6000 startups and 1400 vc's. The first two days are open to business leaders, startups, VCs, investors and media, with the third day open to the public. The event connects startups and large companies under one roof, to showcase the latest innovations and help develop the networks of attendees.
Learn more about VivaTech 2018 on website & on Twitter #VivaTech.
Want to know more about Kuzzle being at VivaTech 2018? Follow us on Twitter, Facebook & LinkedIn!